MA in Global Risk (online)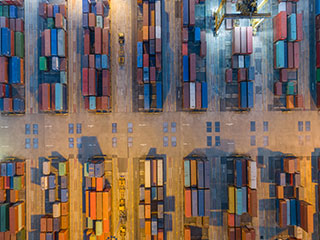 Like a traditional risk management master's degree, the MA in Global Risk (online) provides a comprehensive education in the tools and frameworks of risk management. However, the Johns Hopkins SAIS degree in global risk goes a step further by also exploring the limitations of common risk models and understanding the greater context — including political, financial and operational factors across different regions of the world.
The MA in Global Risk program has one start each year during the fall. It is a cohort-based, part-time program that is completed in 21 months. Key areas of study include:
Global economics and international trade
Approaches and frameworks for understanding risk
Adapting risk management strategies in dynamic environments
Primary risk management challenges and opportunities in different areas of the world
For a full course list, download the MA in Global Risk program brochure.
Learn From The Best: Our Faculty
Our faculty are scholars, practitioners and leaders who have worked as senior advisors in government organizations, consultants for multinational companies and are widely published. They are experts in policy advising, international finance, project management, and through this degree, you will gain insights from expert faculty both online and in-person during the residency components of the program.
The School of Advanced International Studies at Johns Hopkins University fosters a culture focused on collaboration, supporting each other, and challenging each other to continuously improve. All students, both online and on-campus, have opportunities to participate and build on that culture as members of the community.
MA in Global Risk (online) Curriculum
The global risk management curriculum is structured to build your expertise in risk modeling and your ability to look at risk holistically. The coursework blends practical analysis with knowledge of the latest risk management theories, while challenging you to critically analyze methodologies behind research and policy. This program is an excellent fit for working professionals who want to develop their skills in areas like:
Understanding the major sources of risk that characterize the history of international affairs
Examining the methodological problems associated with the analysis of risk and uncertainty
Analyzing the different theoretical approaches to managing risk in economic decision making
Gaining in-depth insight into the major sources of risk that develop in the realm of elections, political parties, policies and social movements at the national and sub-national levels
Developing specific expertise in a particular market, international organization, and regions of the world.
To see a full list of courses, download our program brochure.
Global Risk Management Career Outlook
While risk management has been a formal discipline for decades, the complexity and ways that organizations must deal with it have evolved considerably. From factors like interconnected, global supply chains to weather-related and other natural disasters, the risks that organizations face are varied and dynamic. However, many organizations have a long way to go before they're prepared to handle the scale of modern risk.
Many organizations have yet to capitalize on new tools and approaches that could help them systematically identify and assess risks as they develop protection and mitigation strategies. The most effective organizations will approach these challenges holistically, involving leaders throughout the organization to provide their unique viewpoint and expertise and then applying sector-specific data & predictive analytics to support the decisions they make. This is an opportunity for more risk managers to lead an evolution toward truly addressing risk at the enterprise level.
The U.S. Bureau of Labor Statistics projects much higher than average growth for many positions in which risk management is a core duty, including financial managers (16% growth through 2028), operations research analysts (26%) and management analysts (14%). Furthermore, the field, including risk management services and software, is expected to benefit from a 14.6% CAGR through 2026, reaching a global market value of $18.5 billion1.
Our risk management master's students come from a variety of disciplines — including finance, consulting, information security, crisis management, artificial intelligence and business development. The skills gained and the network built at Johns Hopkins SAIS will help you to elevate your career.
$18.5billion
Total projected value of the risk management market in 20262
---
1. Allied Market Research, "Global Risk Management Market Outlook: 2026"
2. Allied Market Research, "Global Risk Management Market Outlook: 2026"
About Johns Hopkins SAIS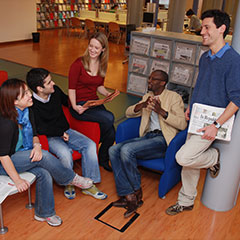 For 75 years, students have come to the Johns Hopkins University School of Advanced International Studies (SAIS) to build their professional networks, learn from renowned faculty, train with policy practitioners and gain hands-on work experience.
Today, guided by the vision of its founders, the school's cadre of expert faculty prepares students for exciting careers across sectors and around the world. With a global alumni network of more than 20,000 graduates, you can be sure to find our alumni taking action in dynamic roles. From private-sector executives to entrepreneurs, leaders of nongovernmental organizations to ambassadors, and international media correspondents to energy consultants, alumni of the school are known for being innovative thinkers and problem-solvers with the economic and policy expertise to address today's most pressing challenges.
Rankings and Accreditation
U.S. News & World Report recognizes Johns Hopkins for its commitment to student success, excellent student social mobility, faculty as well as its reputation among leaders at other universities.
U.S. News ranks Johns Hopkins as a top-10 national university as well as top-25 in most innovative schools in the country. Some other key rankings include:
#11
Best Global Universities, U.S. News & World Report
#19
Best Value Schools, U.S. News & World Report
#3
Best Graduate Programs for International Relations, Foreign Policy Magazine